There is a lot of traffic on the water in the high season. Especially in the popular areas, canoes, kayaks, rubber dinghies, sailing boats, motor boats and then there is commercial shipping. This can quickly become confusing. NavShip supports all types of boats, from small canoes to large motor yachts. Whether inland or lake.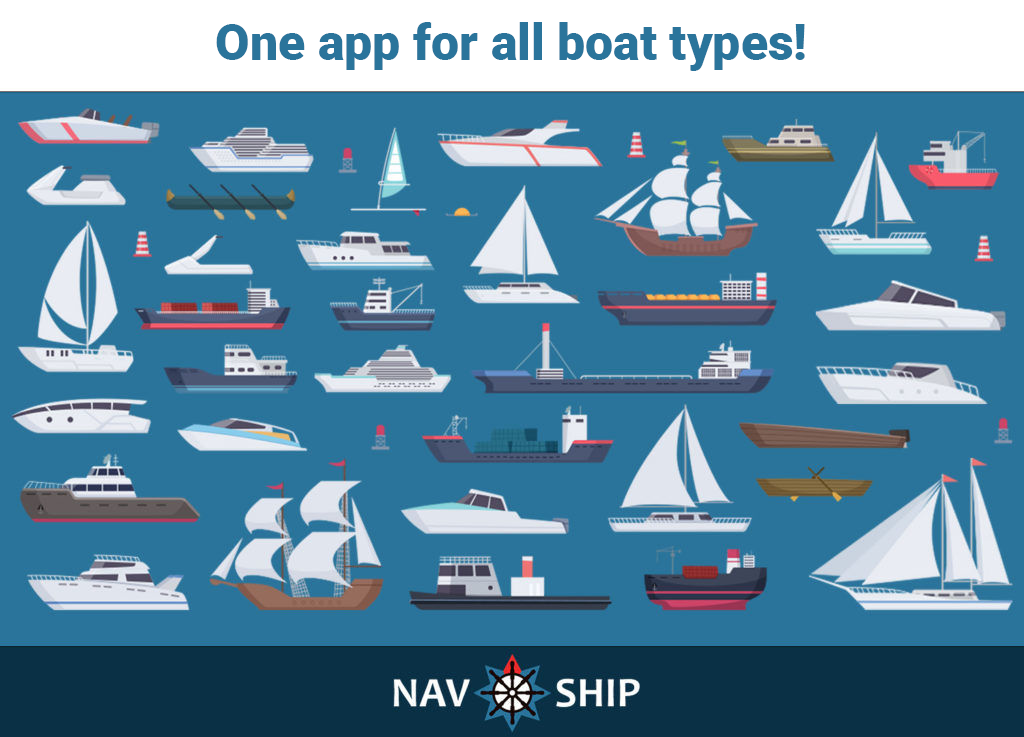 In the NavShip app for Android and iOS, you will be prompted to enter your boat type when you start it for the first time. On the one hand, this affects the displayed ship symbol, on the other hand, NavShip recognizes whether there are signs on the route that prohibit motor or sailing boat traffic and will inform you accordingly. When selecting a canoe or rowing boat, for example, the small bodies of water are automatically activated. Then all you have to do is select your driving area and you can easily plan a route on the water – just like with a car on the road.
You get useful information such as tide data, lock data, radio channels and telephone numbers (if available) and more recently slip and marina locations. Weather, water levels and gas stations are also available, you need a premium version for this. However, many functions are completely free and even without the paid version you can plan routes, create recordings or use the app as much as possible.
You can always reach us by email at [email protected], especially for criticism, but also positive feedback or if you miss a feature.