From Android version 12.3 and iOS 1.5.3, heights are taken into account. In the menu under "My boat" can then enter the maximum height and NavShip informs the user as soon as a bridge with too low headroom on the track.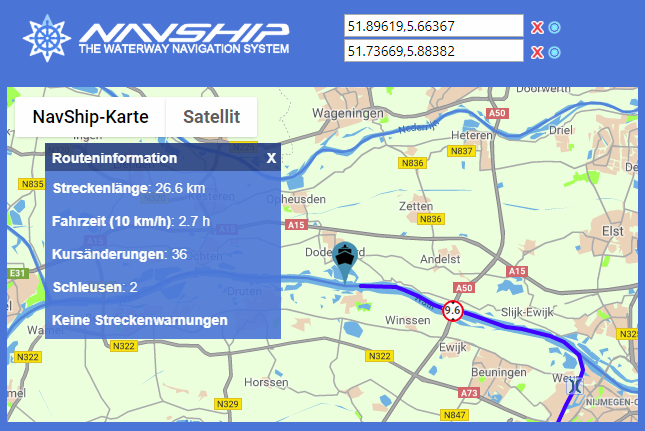 This functionality will be implemented step by step – for now only a few streams are implemented in Germany and the Netherlands. By the start of the season in 2019, the coverage should be 90%.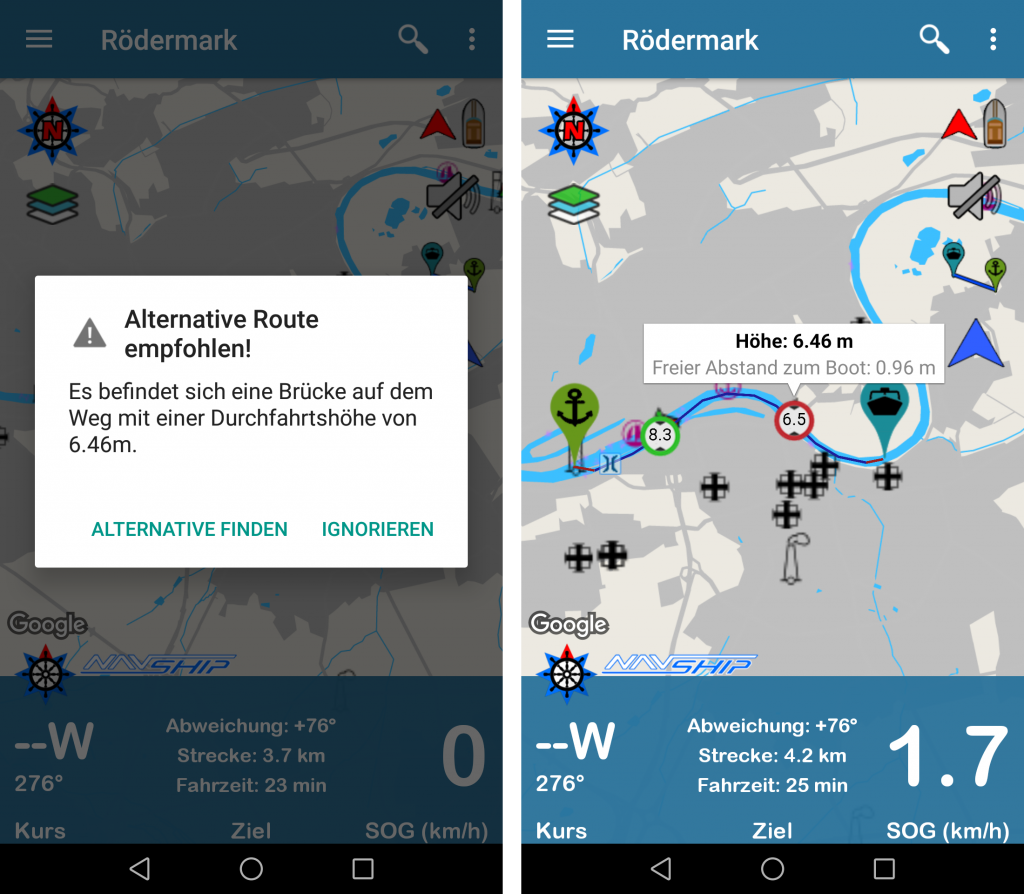 You can already test this feature in the web app at https://boatrouting.com.
The Android version will be released in mid-January with the first bridge heights. According to the screenshots, passages that are smaller or almost less than the boat height can be highlighted in color, so that you can decide at critical level, if you want to take the risk.