With our NavShip app you are always well supplied with all important navigation data on your trip. But not only mobile via your smartphone, but also conveniently from home on the PC you can plan your routes. The best thing about it is that it is 100% free to use via the browser and there is no subscription requirement.
In the past few days we have adapted and optimized our site www.boatrouting.com. The main focus for us was to reduce the loading times. Thanks to the update, these are now up to 10x faster and in the blink of an eye the planned route is ready.
The planning on the site is simple. On the start page you will find the button "Plan routes for free now!"

You confirm the following note and then you can select the desired sailing areas / waters. The more you narrow down the search, the faster the corresponding loading times.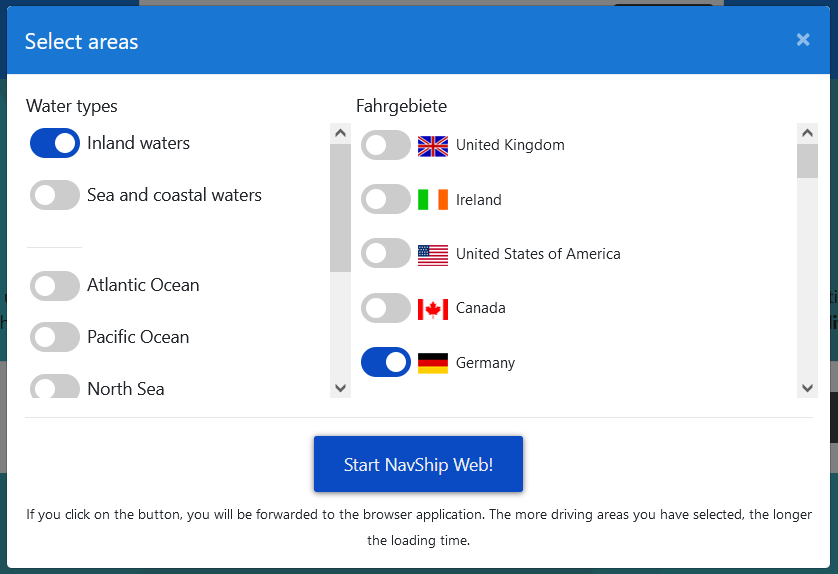 You can confirm your selection by simply clicking on "Start NavShip Web! Afterwards you will get to the navigation. Here you select your start and end point and by confirming with the Enter key, the route planning begins. On the left side you will see all important information about the planned route.

If you have registered with a free account on Boatrouting, you can easily transfer the planned route directly to your smartphone.
Do you have any questions, problems or suggestions? Feel free to contact us at any time by e-mail at: [email protected].
Best regards
Your Team NavShip